Kimberly Jessup, DVM
Veterinarian
Dr. Kimberly Jessup joined our team in 2017. Originally from Arkansas, she received an undergraduate degree from the University of Arkansas at Fayetteville and is a 1995 graduate of Louisiana State University School of Veterinary Medicine.
Upon graduation, she worked at The Cat Practice in New Orleans for four years, and later upon relocation, at Veterinarians to Cats in Roanoke for 18 years. Kimberly is affectionately known as the "kitty whisperer," and enjoys community events such as school career fairs.
Dr. Jessup, and her husband Bobby, reside in the Cave Spring area of Roanoke with their two cats, Daphne and Remy. In addition to enjoying time outdoors, they both are active members in their faith community.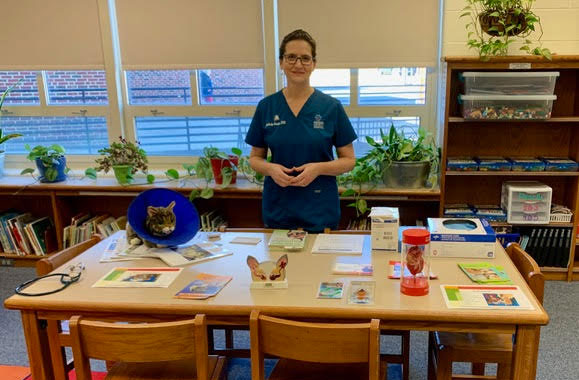 Her lifelong love of cats is largely influenced by Snowball, her closest friend form the age of four until his passing twenty years later. Our feline patients are sure to be purr-fectly happy to have Dr. Jessup seeing to their healthcare needs.